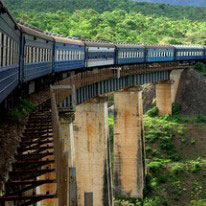 Africa is a growth leader. Over the past decade, six of the world's 10 fastest-growing economies were African. That growth is set to continue, much of it boosted by developments in the telecommunications and oil sectors.
The continuing boom in mobile telecommunications, the arrival of undersea communications cables, and significant oil and gas reserves in countries as diverse as Ghana, Uganda, Angola and Egypt will encourage investment in multiple sectors of the region's economy.
It is a region that Alain Charles Publishing Ltd knows better than almost any other business publisher. We have been providing insights into business trends in the African region for nearly half a century. We launched our first African magazine, African Review of Business and Technology, in 1964. Since then four other magazines have followed: African Farming (1977), African Textiles (1979), Communications Africa (1991), and, most recently, Oil Review Africa (2006).
All have become industry-leading publications. They are the magazines of choice for key decision makers and opinion leaders in business and government, including CEOs, MDs and senior government officials.
For full details of our advertising packages, please click here to contact us.