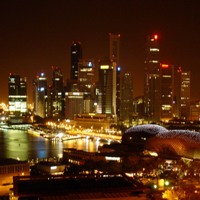 Asia is home to some of the world's most powerful economies and a key sector for both inward and outward investment. China, India and Japan have a combined GDP of $18.3tn and, on present forecasts China will become the largest economy in the world in less than a decade. Many other countries in the region, such as Malaysia, Thailand and Vietnam, are also enjoying sustained growth.
Alain Charles Publishing has been involved in the region since 1984 through its specialist publication Far Eastern AgricultureFar Eastern Agriculture. For more than 30 years, this magazine has provided readers with intelligent editorial on innovations in all agricultural sectors, the evolution of the regional and global market and sustainable agricultural development.
Far Eastern Agriculture is also a magazine with true cross-border reach. Our mission is to link suppliers of machinery, equipment, materials and expertise with Asia's key buyers, from farm and plantation managers to technical managers, importers and procurement agents, and to guarantee that your advertising message will reach our influential readership.
For full details of our advertising packages, please click here to contact us.